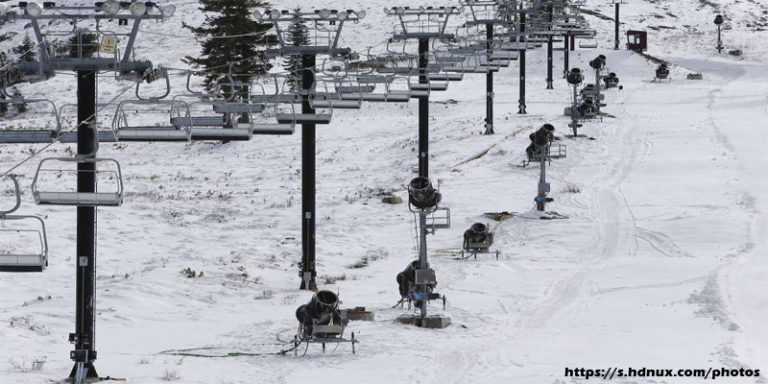 The classic Tahoe dump is happening right now. It's the kind of snowfall that will be recalled for years to come in a litany of tall tales that start with "Do you remember the snow of January 2010?"
A series of winter storms that began during the Martin Luther King holiday on January 17 delivered a couple of feet of snow to Lake Tahoe's highest peaks and nearly a foot at lake level. But that's just the beginning. As the week progresses, the storms are expected to become more ferocious, with colder temperatures and more precipitation. By Saturday, the Sierra crest will most likely have 10 feet of fresh snow. Forecasters are expecting this to be the most snow-producing series of storms the Sierra has seen in the last five years. It looks like El Niño is here to stay for the rest of January.
As of Tuesday, January 19, Alpine Meadows, Boreal, Northstar-at-Tahoe, Kirkwood, and Squaw Valley are reporting more than 20 inches of new snow. Sugar Bowl and Sierra-at-Tahoe are reporting 18 inches, and Heavenly has nearly a foot of the fresh stuff. So far this year the Tahoe resorts with the deepest snowpacks-all greater than 80 inches–are Alpine Meadows, Kirkwood, Squaw Valley, and Sugar Bowl. The southern Sierra is enjoying the benefits of the same weather pattern. Mammoth Mountain reports 33 inches of new snow since the week began, and boasts a base of up to 90 inches. Nearby June Mountain has received a foot of fresh snow. The eastern Sierra above 7,000 feet is expected to have 5 to 7 feet of new snow by late Saturday.
The strongest weather is expected to arrive late today, with heavy precipitation and high winds carrying over into Thursday. After a break on Friday and Saturday, more snow is …