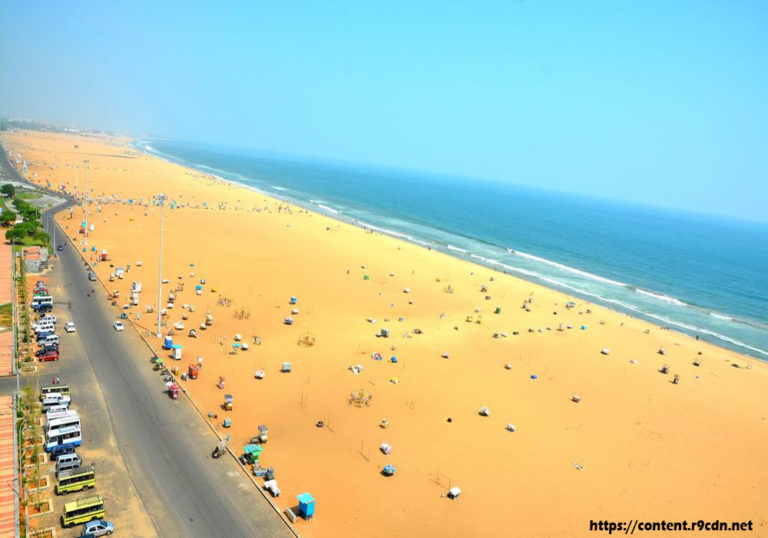 The charming beaches in Chennai are the best place for tourists to relax from the hot and humid weather. This is the fourth largest metropolis in India. Chennai Beach is world-famous for its natural scenery. All beaches in Chennai are bordered by gardens, which look beautiful.
Beaches in Chennai have their own importance
They share the boundary with the Bay of Bengal. Tourists ranging from local people to national and international tourists are interested in visiting Chennai. If you want to see the spirit of fishermen, then it's better to visit Chennai beach early in the morning when they go fishing. People really enjoy and relax by visiting the beaches in Chennai.
Although there are many beaches in Chennai three of them are prominent beaches.
Marina
This is the second-largest beach in the world. It is located on the east coast of Tamil Nadu. The sandy beach of Marina is the biggest crowd puller. People are attracted to the sandy beach while enjoying the morning and evening walks. Usually, people enjoy their morning and evening walk with my crisp and murky sun available at beach food stalls. They also enjoy the pleasant and soothing atmosphere there. Marina is a dream destination for almost all tourists in the world. Even Marina has world fame.
Elliot
This beach is also located on the east coast of Tamil Nadu and is located near Besant Nagar. Usually, this beach is a favorite destination for Chennai youths. Here at this beach, especially young people gather at night and enjoy until the evening so it is also known as the night beach. Here on this beach, you can also enjoy bathing. Usually, people choose this beach for bathing purposes in Chennai.
Covelong
This is a very famous beach. Now, this has turned into a beautiful resort …