If you already use comparison websites for insurance deals and energy suppliers, you'll be eager to learn about holiday money comparison sites which can save you much more than you realise.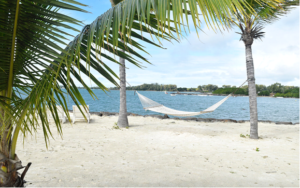 Where and how you purchase your currency has a significant effect on the amount you have available to spend overseas and the possibility of luxuries; upgrade your car hire to a better model, enjoy a 5* restaurant meal, get priority service when visiting attractions or simply enjoy a glass of wine on the balcony, all paid for by two minutes effort online prior to travel.
Compare holiday money easily on user friendly websites like travelmoneyrates.com and you'll never look to the high street suppliers again. Why ?
The big name high street banks, travel agents and supermarkets know that consumers favour an easy life and a familiar solution, so they assume that you'll opt for them because they're on every high street and you bank or shop with them already; your mind will normally gravitate to them for foreign exchange services.
However, these companies have branch networks with rent, utilities, wages, bonuses and profits to factor in to every exchange. This means that the rate offered for holiday money often compares un-favourably with other supplier options.
The only worse choice than the high street to purchase currency is to leave the transaction until you are at the airport or ferry port. You can't shop around and compare holiday rates; the currency companies take full advantage of this by offering poor rates which you would walk away from if you saw them on the high street and weren't at the last chance opportunity to make the purchase.
Compare holiday money rates prior to travel and you'll find that consistently it's the online vendors who achieve the best rates, lowest fees and exceptional service levels. Not only during happy hours or promotional days but every single day of the year. Why ?
These companies often operate from one or two sites, minimizing property overheads, so they can pass on "savings" to their consumers and still make a profit.
For example, holiday money compared on travelmoneyrates.com on 11th June 2018 showed the following results when a request for £350 of Euros with delivery was made.
The best deal available:
The Currency Club.
5* supplier, as rated by consumers.
Free delivery.
Exchange rate: 1.1169.
Currency: €390.92.
The least desirable deal available: 
Natwest.
1* star supplier, as rated by consumers.
£5 delivery.
Exchange rate: 1.0861.
Currency: €374.70.
That's a difference of €16.22; wouldn't you rather spend this amount? Don't hand it to the supplier !
Barclays and HSBC are also towards the bottom of the list. Household name Travelex (rated 4*) is mid-list with a rate of 1.1100 which results in €382.96, including the £4.99 delivery charge.
How many times have you wandered in to the high street option just because it's familiar? How much money could you have cost yourself over the years?
For a superior holiday money experience, accurately compare holiday money on travelmoneyrates.com.