Though layovers are not fun most of the times, if you have a long layover in Chennai, it may prove to be a comfortable halt due to several reasons. The Chennai airport earlier known as Madras International Airport is around 14 kms away from the city. This proximity to the main city makes it easy for the travelers stuck in layovers to reach a comfortable hotel within 30-35min. If you have a long stopover here, it can actually be like a jackpot as you have the mesmerizing Marina Beach, culturally rich Mylapore, which has the famous 13thcentury Kapaleeswarar Temple along with the Santhome Cathedral Basilica.
There are some popular hotels in Chennai that will make your city tour fast and comfortable. Check out the top four 5-star Chennai hotels making commuting the between airport and other tourist places easier.
The Leela Palace: The first and only seafront hotel in Chennai is situated on the union of Bay of Bengal, which redefines luxury lifestyle. With an excellent location, the property ranges to 4.8acres of land. You will be astonished by the superiority of the property right from its entrance. Its awe-inspiring ambiance covers an 11-storeyed hotel featuring 295deluxe/premiere rooms and 31 suites. You can even experience premium spa and salon within the boundary of the property. Enjoy the ultimate craftsmanship and luxury lifestyle at one of the best hotels in Chennai – The Leela Palace.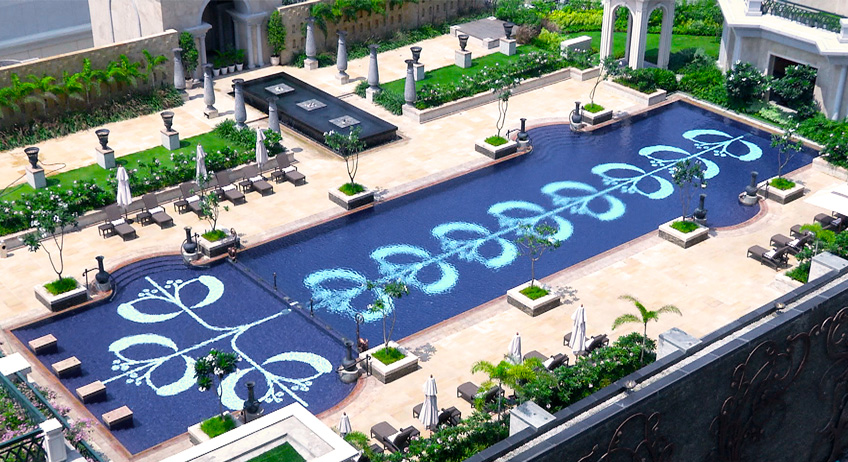 Taj Club House: Located at the Club House Road, the Taj Club House is famous for its magnificence.Its location is an ideal place to enchant evenings along the historic Mount Road. If you are looking for a stylish and contemporary hotel, this one can is the right fit. This popular place is preferred for corporate events and business meetings that take place from all
…